1. Sikyong's visit
Sikyong Penpa Tsering la visited our colony on 1st December 2021.He visited the three monasteries and our school. He also gave a public talk in our school hall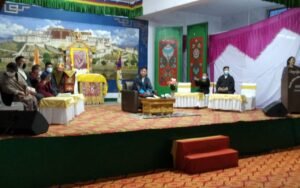 2. School New Session 2022
Dhondupling school will commence its new session from 3rd January 2022. All the students attend their classes offline with effect from the new sessions.
3. Class IX and XI registration
Class IX and XI registration for CBSE enrollment are in the process. Parents of class IX and XI students in our school are informed that their child's data should be correctly enrolled now. This is the right time to edit all the small errors of your child's biodata.